In a letter dated May 26, 2022, Executive Director Chandra Montgomery Nicol shared the news of her upcoming retirement with Clonlara's enrolled families. Read her original message below or view it in the following languages: Brazilian Portuguese, French, German, Greek, Hungarian, Portuguese, Spanish, Turkish.
Dear Clonlara Families and Friends,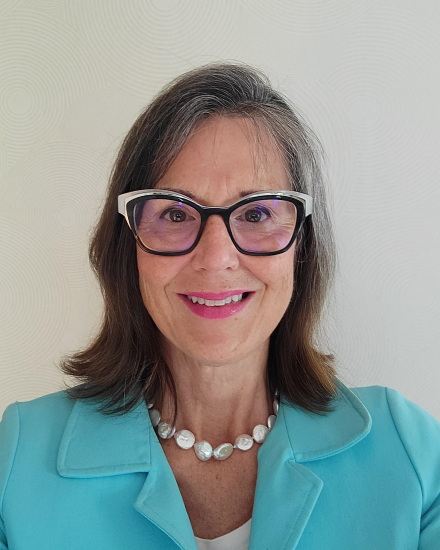 In planning this letter, I reread my original vision from 2005. I had just stepped into the executive director position. I wanted to protect what my mother, Pat Montgomery, had founded, but I also saw needs and had plans for some change. Above all, I wanted to ensure Clonlara's sustainability. I wanted us to always offer personalized and caring service to our students and families. I wanted our records to be accurate and easily accessible. I wanted our physical and online presence to be attractive and easily navigated. And, I wanted Clonlara to be prepared to handle growth and external changes.
I am proud and grateful that Clonlara has achieved these things, without straying from our purpose and philosophy. The pandemic brought so many negative impacts on our lives, but it showed me that Clonlara is resilient and greatly needed in the world. And, even better, we are still looking to constantly improve. Soon, you will experience the most significant improvement to date when you use our newly designed online portal.
I cannot take credit for these innovations by myself. The most important work I did was find a team of people who could do them better than I could. People who had a deep understanding of Clonlara's mission and philosophy, who could help foster the growth beyond the roots Mom had planted. I am so grateful and proud to say that the team we have now is immensely capable of ensuring the quality of education and service you receive as enrolled families.
Clonlara's programs are sustainable and growing. The events and activities we offer now are connecting you around the world. Our internal systems are strong—we receive regular praise for the personal and caring service our advisors deliver, and it is rare for a document to be incorrect or delayed. Our Leadership Team gives serious thought to all issues that arise, and they solve problems quickly. I know there is a strong commitment to our culture of trust throughout the organization. All of these things are enhancing both the experience you will have with us and our ability to carry on into the future.
This letter marks both an ending and a new beginning. I am retiring from the executive director role at the end of June. I have pride and confidence in your new executive director, Sofia Gallis, whom you will get to know better in the coming months, and the team she is now leading. I will also be continuing my connection with Clonlara as the chairperson of the Board of Trustees. So, I will be able to offer guidance, history, and a story or two, to ensure a sense of continuity.
I know you are in good hands at Clonlara. As always, I wish you JOY on your learning journey!
Sincerely,
Chandra Montgomery Nicol
Executive Director