By Clonlara School
Dasha is a 13-year-old student in Clonlara School's Off-Campus Program. She supplements her learning with online courses and is working hard to learn Hungarian (a new language for her).
When Dasha was only 7 years old, she had her first introduction to the art of ballet. While walking with her family in the center of the city, she saw a girl performing a classical ballet piece. It was love at first sight! She says, "After that I enrolled in a ballet school and have been dancing for six years now."
From Bosnia to Budapest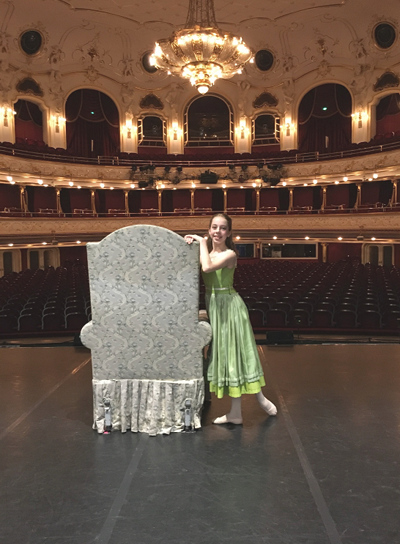 Dasha is now a student at an international ballet school in Budapest, Hungary. She and her family actually moved from Bosnia earlier this year when her teacher recommended that she study ballet outside of Bosnia with professional instructors.
Students from all over the world study ballet there from three to eight hours every day, but the work often continues into the evening: "I sometimes have to stretch or work on strengthening, or even do homework given to us by our ballet teachers."
A Rich Learning Experience
Dasha doesn't mind the hard work because she's learning so much from the study of classical ballet. She explains, "Ballet is an art, it's math, geometry, physics, anatomy, language, acting, music, imagination, and character building; training in ballet has increased my knowledge in all of these areas." She's also learning practical skills like how to wash her ballet uniform and sew her ballet shoes.
Dasha acknowledges that Clonlara has given her the flexibility to both keep up with academics and pursue her ballet dream. She says, "Now I'm able to travel and get training and go to competitions."
Sacrifice and Success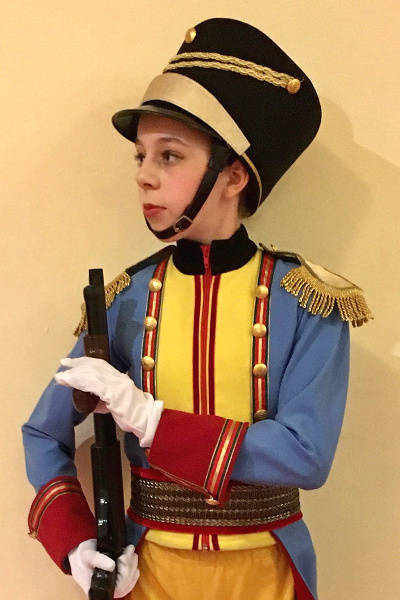 Although Dasha's favorite part about studying ballet is learning new variations and dances and then performing them on stage in front of a big audience, she explains that it has taken time to get to this point. "I was surprised at how complex ballet is. It looks so easy, but it really is not. And for the first year, we didn't even dance; we only did foundational stuff. The fun things began only in my third year."
Dasha's hard work is paying off, though. She recently performed in her school's performance of The Nutcracker. "I performed in the real opera theater for the first time in my life with real professional ballet dancers." However, even exciting things like performing require sacrifice. She says, "We had a total of about 20 performances. Two of those were on Christmas Day, which was very sad. I had to be in the theater all day, but my family came and supported me."
Looking Forward
Ultimately, Dasha would love to develop ballet into a career: "I want to be able to dance in theatres and, later on, open my own studio."
She encourages other Clonlara students to "keep your eyes on your goal (or dream) and you will reach it for sure!" That's good advice for all of us!